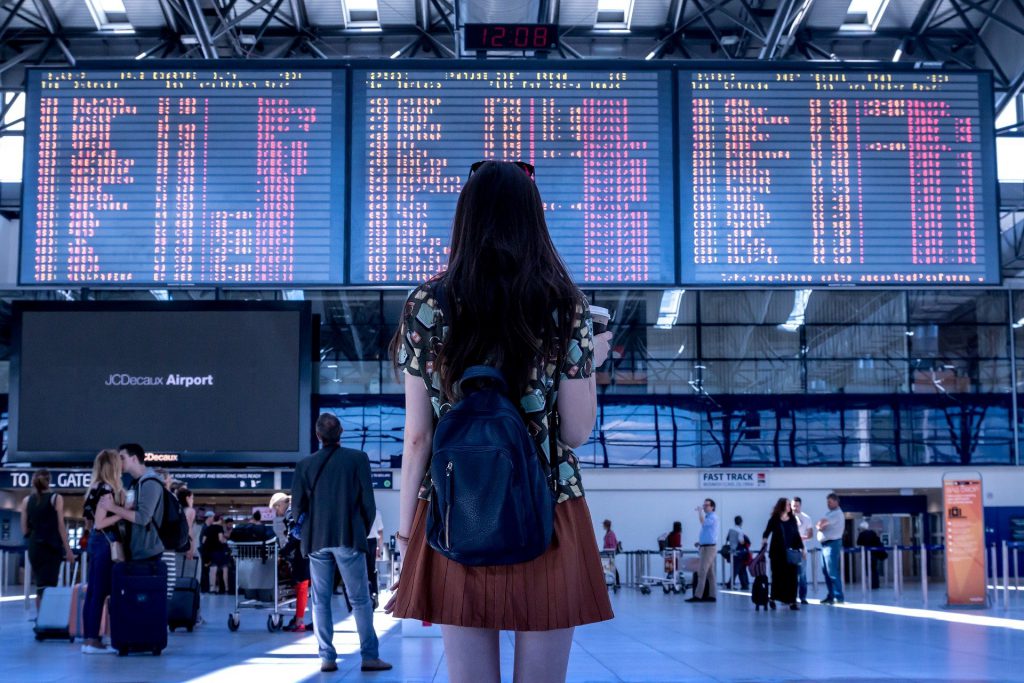 airport transportation service Gelsenkirchen
call now
Reasons for travelling to the airport:
You do not always have the option of being picked up or taken to the airport privately by a friend. In such cases, you will have to manage getting to and from the airport yourself. Travelling to the airport by public transport can be very stressful. Often you travel to the airport with your luggage and as a result, you increase your stress factor even more. Our Taxi service can take this stress and make your journey to the destination comfortable. A stress-free start to your vacation or your next business meeting gives you a great advantage because you can concentrate fully on important things. .
Entweder Sie muten sich diesen zusätzlichen Stress zu oder und Sie geben den Stress an unseren Flughafentransfer ab. Ein stressfreier Start in den Urlaub oder zum nächsten Geschäftstermin ermöglicht Ihnen einen großen Vorteil, weil Sie sich voll und ganz auf wichtigere und schönere Sachen konzentrieren können.
Airport destinations from Airport Transfer Arnu in Gelsenkirchen
Common airport destinations around Gelsenkirchen are Düsseldorf Airport (DUS), Dortmund Airport (DTM), Cologne / Bonn Airport (CGN), Amsterdam Schiphol (AMS) and Frankfurt Airport (FRA). We will take you to the respective airport terminals with our taxi service. Trip to airports in Gelsenkirchen are outside the compulsory driving area therefore you can agree a flat fare with us. Any location in Gelsenkirchen and the surrounding area can be agreed as the pick-up location. Accordingly, we can also pick you up in Essen, Bottrop, Herne or Castrop-Rauxel. After your trip we can also pick you up from the airports mentioned above. You have to provide your flight number, date and time and we will arrange things accordingly.
Als Abholort kann jeder Ort in Gelsenkirchen und Umgebung vereinbart werden. Demnach können wir Sie z.B. auch in Essen, Bottrop, Herne oder Castrop Rauxel abzuholen.
Nach ihrer Reise können wir Sie auch gerne von den oben genanten Flughäfen abholen. Sie nennen uns ihre Flugnummer und das Flugdatum und den Rest organisieren wir.
Manchmal kann es vorkommen, dass Sie zu ganz anderen Flughäfen befördert werden wollen. Auch dann können wir Sie zu ihren Wusch-Flughafendestinationen befördern.
Details about transportation with airport transfer Arnu in Gelsenkirchen
In order to be able to carry out the airport transfer smoothly, we need information for the airport transfer. The following information is usually required: • Number and size of luggage • Pick up location • Destination • Number of people to be transported • Pick up time • Arrival time • Flight number
Anzahl und Größe der Gepäckstücke
Abholort
Destination
Anzahl der zu befördernden Personen
Abholzeit
Ankunftszeit
Flugnummer
Kontakt zu Flughafentransfer Arnu in Gelsenkirchen
Wenn Sie mit uns in Kontakt treten möchten, können Sie sich aus den unterschiedlichen Möglichkeiten eine aussuchen.
Über das Kontaktformular auf unserer Webseite können Sie uns Informationen zu ihrem gewünschten Flughafentransfer hinterlassen. Des Weiteren können Sie uns unter der oben genannten Rufnummer ganz bequem anrufen und in direkten Kontakt mit uns treten . Ferner haben Sie die Möglichkeit uns einfach eine Nachricht per whatsapp zu senden. Alternativ können Sie uns ganz konventionell per Email erreichen. In der Regel antworten wir innerhalb von 24 Stunden.
Taxi Gelsenkirchen
Taxi Gelsenkirchen Fernfahrten
taxi disabled driving service Gelsenkirchen
taxi for cemetery transfer Gelsenkirchen
courier trips Gelsenkirchen.
Taxi-kids on Board Gelsenkirchen
Taxi Kurfahrten Gelsenkirchen
taxi patient transportation Gelsenkirchen
taxi sightseeing Gelsenkirchen
rail replacement service Gelsenkirchen
Corona Shopping Taxi Gelsenkirchen